Had an unexpected treat for lunch today.
I was supposed to be at work but a flange on my exhaust system blew last night.  No power, loud as hell and filling the car with exhaust fumes.  Oh joy.  Brought it to Dad #3's shop this morning.  Seems it just popped apart.  There's no rot or anything, that's good.  It's just broken.  His cost on a new one is $600.  Ouch.  He's going to cut it out and see if he can put it back together.  Phew.  Fingers crossed.  At least it didn't break during the 150 some odd miles we clocked on the car this past weekend.
The salesman who came into the shop to get the new payroll contract signed lives right around the corner from me and was nice enough to give me a lift home.  We had a lovely conversation on the way.  It's always nice to meet new neighbors, especially in unexpected ways.
Came home to an empty house.  Everyone's at school.  They've been off for a week and a half due to three snow days followed by February vacation.  They haven't have a full week of school since before Christmas.  It's been rather claustrophobic here, not in a bad way.  I love them all.  I just need to be able to miss them a bit occasionally.
Quiet house.
Deep breath.
Got some writing done now lunchtime.
Bit of roast beef left over from going to the flower show this past weekend. We packed lunch to keep expenses down.  We go every year.  I did the same as a kid and it's one of the few traditions that I've carried on.  It's one of the good ones.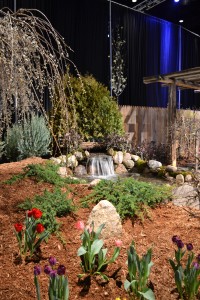 The displays are getting more meager by the year and the lifestyle vendors are taking over the floor.  But it's the flower show.  We're going no matter what.  Still can't buy any seed-starting formula.  Need to get going on those shallots.  It's nice to smell loam at the end of winter.  Too bad both Sy and I had stuffed heads and couldn't smell a damn thing.
So many random thoughts bouncing around inside my head.
Found out that a young lady who Cassie and Sofie grew up with died in a car accident this weekend.  She was only eighteen. Same age as Cassie. Inexperienced driver on black ice is a tragic combo.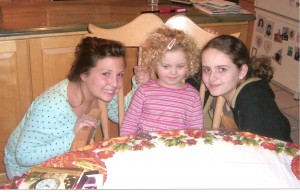 We just happened to be on our way to pick up Cassie from college for the day to go to the show when I found out.  Her poor family.  Her grandmother helped me raise Cassie and Sofie by watching them when they were too young for school.  She's a grandma to them.  No we don't see the family as much as we'd like, all our lives are so busy.  But we're there for each other for the big ones.  Graduations, birthdays, weddings, and unfortunately death.
I'm having a very difficult time dealing with this one.
There's so damn many deaths.
Her poor family.
She was only eighteen.  Right at the beginning of who she was going to be.
When we lost my nephew at four and a half months almost five years ago, we grieved the loss of the person he was going to become.  What a ray of sunshine he was going to be.  He already was.
This time we actually got to know the person we lost, but only just a bit.  The best was yet to come.
I changed this kid's diapers.
She's not supposed to go before me.
Yeah, this one is throwing me.
It's times like these that I wish I believed in something.  Being able to hand this off would be welcome.  It's rather terrifying to go it alone.
When we picked up the roast beef we also got a few of these beauties.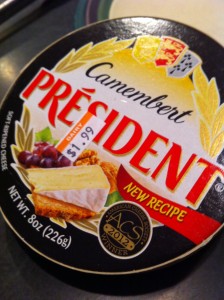 Ferraro's is an old school, family run neighborhood market.  The meat selection is great and the specials can be amazing.  They get the oddest stuff.  Sure the codes are pretty short by the time they get them in bulk, but that just means that you can binge a bit.
So I toasted a hard roll, heated up the last of the roast beef (my feet are too frozen for a cold sandwich) and sliced a generous amount of the cheese butter on top.  Toasted it in the broiler and warmed up a mug of chocolate while I was at it.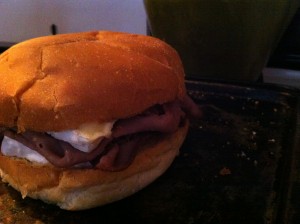 I love the winter.
Just not what it does to the roads, especially now.
The cold doesn't really bother me and I don't mind being stuck in the house for days without end.  But the people I'm surrounded with (with the exception of Mal, he's part polar bear) are starting to get a bit cranky.  They need the thaw to come.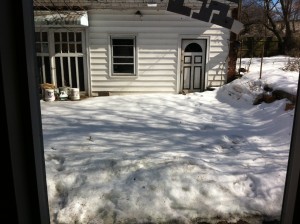 I don't look forward to the extra responsibilities that warmer weather brings.  I've got enough on my to do list.  But for now I'll enjoy the weather and keep my fingers crossed for one last snowstorm.  One where everyone stays home safe and sound.
Came up with a project while I was sitting here eating lunch.  An addition to the garden that's outside my study window.  Now I'll just have to see if it's possible to bring it from idea to execution.  It's a fairy garden, but not.  Those were big at the flower show this year.  Lots of little plants and tiny furnishings.  Miniature garden and art project is more like what I'm thinking of.  The Garden of Lost Loves.  There's just so damn many of them.  But in it's own way, that's a good thing, right?  The alternative is a bit too solitary even for me.
I won't imagine Cassie or Mal being gone like K is.  All three of them are, were, the same age, just months apart.
To spend all those years raising up a child and then lose them just at that moment when all the hard work is starting to show.  Not that parenting is all work and no joy.  Just that we'll never get to see who she was really going to be.  It was all still ahead for her.
There were so many things that she still had to experience.
Blink.
So what can we do?
Say I love you.
Smile at people more often.
And eat the damn sandwich.
Just make sure it's a good one.