My eldest and youngest have been lucky enough to attend camp over the years at Common Ground.  It's a high school, a farm and runs the most wonderful camps and programs.  Check them out if you're around or try to find something similar in your own area.  These photos were all taken on the Common Ground campus when I went to pick up Sofie the other day.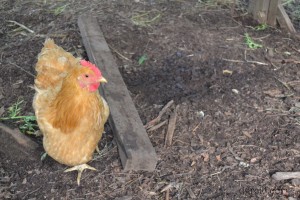 I have my gardens for food production here and there but these just blow me away.  I wish I had a quarter of this much space to work with.
I think it's important for us all to know where our food comes from, how it's grown and how to prepare it. Where I work we cover a bit of agricultural history in our educational programs.  These are intelligent, mostly middle class kids and I'm always stunned at their ignorance of where food comes from.  They barely associate meat with the animal slaughtered and don't understand why spring was a hungry time for early settlers.  Then again, in a world where you can buy a strawberry in January, why would they know any better?
Every year Common Ground gets at least two piglets in the spring,  They are raised on the scraps of students and campers, slaughtered in the fall and then fed to those same students and campers who helped raise them.  It's a wonderful series of teachable moments.  One year, when they were soliciting names for the piglets, Cassie suggested that they be named after herself and her sister.  The head of the camp called me, not because she found the suggestion disturbing, but merely to confirm that Cassie did indeed know what was going to happen to the pigs in the fall.  I confirmed that she did and they were named in my daughters honor.  They were indeed delicious but it was a bit odd to eat a creature that had been named after my babies.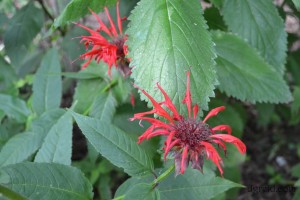 Even if you hate to cook or don't do it often, you should still know that meat comes from an animal and that apples ripen in the fall.  With our current food system it's easy to lose the connections between seed and plate, farmer and eater, fowl and its crispy fried leg.  When you know where your food comes from and what it takes to get it there, I believe you're more apt to cook it with care and maybe even waste less.  Could that possibly be a bad thing? People, in this country at least, don't go to bed hungry because there isn't enough food, but because we're not efficiently using the food that's being produced.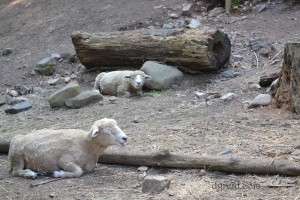 At Common Ground, depending on the program or the day of the week, campers spend their days in the gardens, helping out with the farm animals, playing in the woods or hiking up and down West Rock.  They come home dirty, happy and sleep really well at night.  Just like kids should in the summer.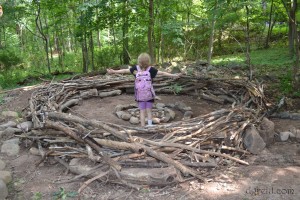 My own childhood experience of summer day camp were less than idyllic.  That probably had more to do with family circumstances than with the camp itself but it's still there in my memory as a sore spot. Going to camp was a solution to no one wanting to have to care for me during the summer.  It wasn't for my enjoyment or enrichment, merely very expensive babysitting.  I don't remember having any choice in the matter, just being dropped off one day in the New Hampshire woods and told to deal with it.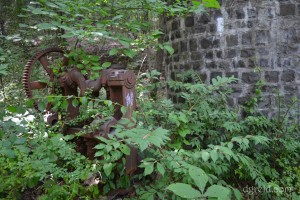 I don't make friends easily so being thrust into a camp full of strangers was a nightmare.  I spent most of my time building cities out of pine needles in the woods or wandering by the lake shore trying to catch fish in the shallows, watching out for the ginormous snapping turtle rumored to live in the lake's depths.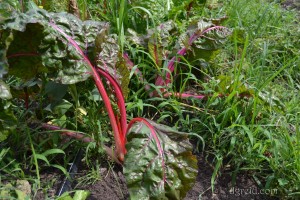 Camp swimming lessons were a bad combination of early mornings, a cold lake and needing to jump off the dock without holding my nose.  The Red Cross curriculum dictated that such a thing Must Be Done before I could go beyond the rope that contained the non-swimmers.  I was an adequate swimmer, I just didn't like water up my nose. I didn't understand what being able to dive in had to do with not drowning.  I still don't.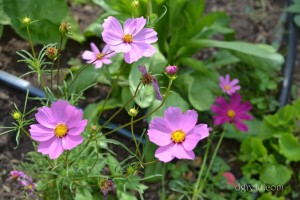 I remember the tang of the Lestoil used to clean the brushes whenever we did arts and crafts.  It seemed to permeate the building after so many years.  I can't recall a single thing I made, or any friends, but I do remember seeing my first penis, or at least the glimpse of one, at summer camp.  A counselor, who I had a wicked crush on, was rowing a group of us about the lake.  I remember just the tiniest bit of something peeking out the leg of his swim trunks.  I was rather intrigued by this mysterious member but had to wait a couple more years before becoming better acquainted with the species.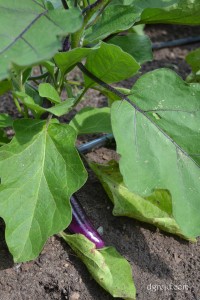 My kids know that my childhood was less than ideal.  They don't know the gritty details but they know something is there, lurking just out of view. I don't want them burdened by the weight of my issues so I often remain quiet about the past, rather than continue the generational dysfunction.  Camp is one of the few common childhood experiences we share, at least in the abstract.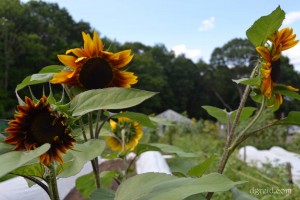 As a parent, I've attempted to actually raise my children, as opposed to letting them raise themselves.  Part of it is a generational shift in what is considered acceptable.  In the 70's, so many adults were busy getting their own heads on straight to bother with their younglings.  Today, it's a more hands on approach.  Maybe too hands on for some, but that's what camp is for.  Send them out into the woods.  Let them get dirty.  Let them have unstructured fun and get all tuckered out.  Hopefully they won't see anything inappropriate, but even if they do, it just becomes part of the memories of summer camp.